Grade Control RC Drilling (Reverse Circulation)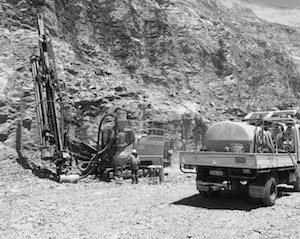 WHAT IS GRADE CONTROL RC DRILLING?
Grade control drilling, otherwise known as RC drilling, is an integral part of the mining process.  Drilled at relatively shallow depths and with tighter patterns, Reverse Circulation (RC) grade control drilling defines the ore body prior to mining and confirms the grade of the ore when mining has commenced.
Operating a fleet of Atlas Copco L8 and D65 rigs, Rock on Ground (ROG) have the knowledge and support to provide both in-pit and RC drilling services.  ROG's team of experienced personnel understand the importance of delivering quality samples during the grade control process.
Track mounted grade control drills are more compact than traditional rubber-tyred reverse circulation drilling ones. Requiring less pad preparation work and having a smaller footprint, they are better suited for contours and uneven ground. Greater mobility provides reduced set-up time over each drill hole, and the mechanised rod handler and carousel ensure grade control drilling time is maximised.
We provide dedicated grade control equipment specific to each RC drilling job's requirements, that is backed by a team of experienced operators, maintenance support and management committed to providing quality grade control services to our valued clients.
Atlas Copco L8-30 & D65 Drill Rigs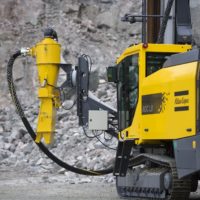 Hole depth: 0-54m (standard), 55m-100m (by loading more rods into the carousel)
Hole size: 133mm (standard) – 140mm
Track mounted, compact, and versatile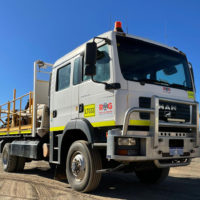 Provides capacity to drill 100m holes
Rod rack for spare/additional rods/inner tubes
Adjustable rear suspension
Large water & fuel carrying capacity
HIAB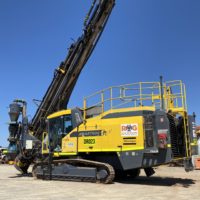 Minimises downtime for repairs
Hose making capability
Secure critical spares storage
Self-contained and powered workshop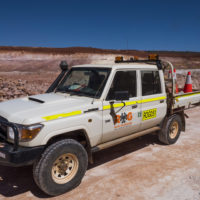 Drill support and personnel transport
KEY CLIENTS
Our key Clients have included: